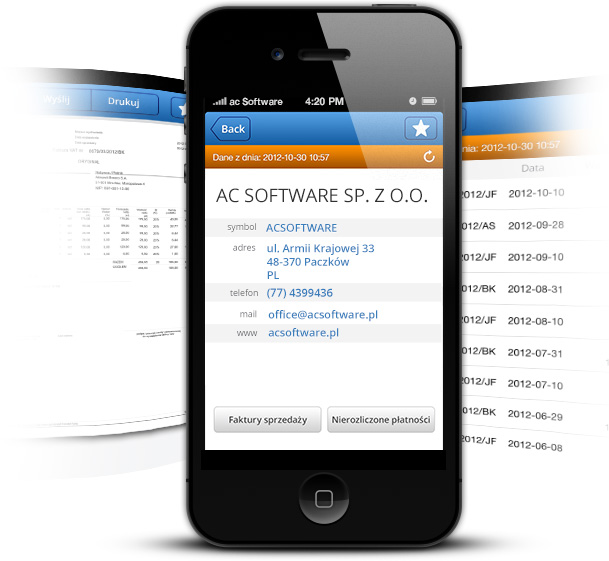 A professional tool of every trader.
ERPConnector is an invaluable tool every modern trader must have. The application allows to view counterparties' contact details, lists of pending payments or invoices. Moreover, the program enables to place orders, print invoices or send selected documents via emails.
---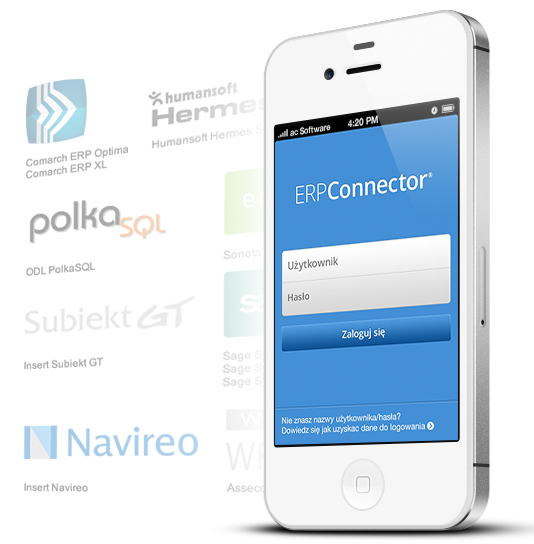 Easy integration with trade systems.
Application enables easy and swift integration with held trade system / ERP. Supported systems:
Comarch ERP Optima
Comarch ERP XL
Humansoft Hermes SQL
Humansoft Corax
Insert Navireo
Insert Subiekt GT
Soneta Enova
Sage Symfonia Forte
Sage Symfonia Premium
Sage Symfonia Btrieve
Asseco WAPRO WF-Mag
P.I. Core PCBiznes
Polpress.pl Faktury Express
Elisoft Faktury
Raks SQL
ODL PolkaSQL
Fin7
---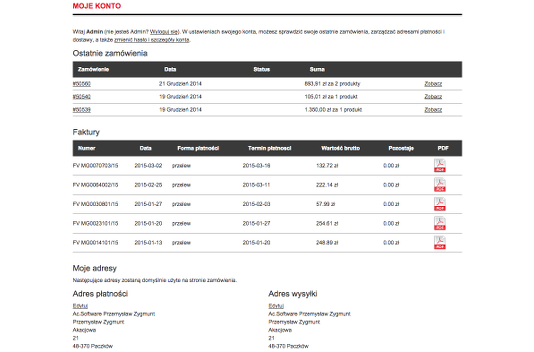 Plugin for Wordpress
ERP CONNECTOR is also a plugin for Wordpress which gives your organization a chance to exchange data between the EPR and Internet services. This way, you can provide the Wordpress Users with access to the Invoices List, allow them to download PDF files or place orders directly through the ERP. The plug can also be used to support Customers of an Online Shop (e.g. Woocommerce for Wordpress).
---
Gallery
ERP Connector application interface screenshots are presented below.
---
ERPCServer Requirements
Application requires installation of free server software which, along with the installation guide, is available below.
| | |
| --- | --- |
| Operating System | Microsoft Windows 2000/2003/2008/XP/Vista/7 |
| Processor | min 1024MHz |
| Memory | min 512 MB |
| Hard disk | min 150 MB wolnego miejsca na dysku twardym |
| Graphics Card | karta graficzna pracująca w rozdzielczości 800x600 lub wyższej |
Pobierz ERPC Server
Download
Language: polski
Size: ok. 17 MB
Version: 1.00